In memory of the god of cars, Senna, Honda with light sound, Tag Heuer with time
Sound and light mingled again, taking us back to the Suzuka circuit in Japan in 1989, where Senna had the most perfect lap. The roar of that MP4-5 Honda engine once again resonated through the field with the wind in its sails.
In that era when there was no any electronic assistance to drive F1 cars, Senna used the most perfect lap to explain the interaction between human and car. Honda showed the importance of human by restoring Senna's use of throttle depth, braking timing and route selection. All the fans might get teary-eyed after watching the video. Senna did not leave us, his soul, like this eternal sound and light, stayed in the race!
It should be said that Senna showed people that not all corners have to be "smooth" and that the karting style can also be applied in F1. In all kinds of rain, the classic race of the God of War and the win in the sixth gear of the Brazilian card gave him an even more legendary character. At the time, many people were disgusted with him, and Scottish flyer Stewart said he was the champion with the highest accident rate.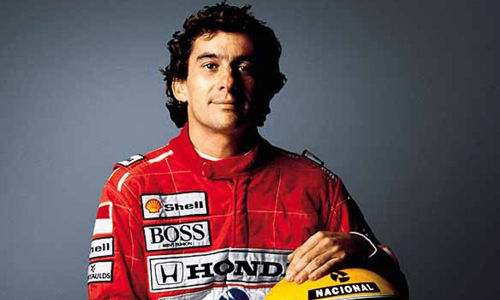 But so what, he crashed the most, but he won the most. He was dangerous, but he also didn't hesitate to stop and save people. As for how good the driving was, he ruled Monaco and was the only true king of Monaco that people recognized, Senna was a true god of the car.
Twenty years ago in November, Ayrton Senna won the Australian Grand Prix, his sixth stage win that season, helping him to win the Formula One World Championship that year.
Since 1988, Senna has been Tag Heuer's brand ambassador. At the time, the Brazilian driver was a track champion, crowned F1 World Champion in 1988, 1989 and 1991. With the launch of the new F1 Series Senna Special Edition timepiece, Tag Heuer is evoking the precious memories of one of the most amazing drivers in the history of Formula 1.
The Tag Heuer F1 Series Senna Special Edition watch features a yellow and black color scheme that pays homage to Senna's iconic colors.
A tribute to Senna, a tribute to time.